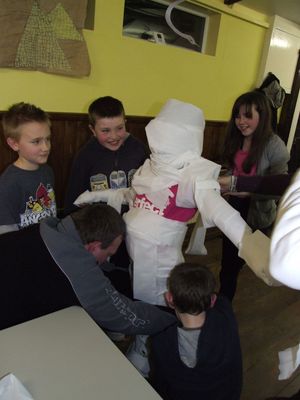 Bradley Wood, Brighouse, West Yorkshire

This weekend camp is in indoor accommodation and is for the Cubs and their families. The aim of the weekend is to give parents an insight as to what the Cubs get to do on camps. It also forms a closer bond between leaders and parents.

Friday evening started with team challenges, one of which involved a team member being mummified.

Saturday activities included crafts, air rifle shooting and archery.

The day was rounded of with Egyptian themed evening meal and a sing song.

Sunday activities included more team challenges, low ropes and the toboggan run.

As tradition goes, at the closing of camp, a new Cub Scout was invested.