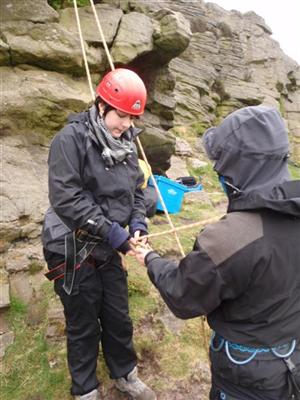 This weekend was held at Linnet Clough campsite

Despite some unfriendly weather conditions Saturday was spent climbing at Windgather rocks, and taking part in the low ropes course back at the site.

The wind and rain subsided after tea allowing us a dry wide game in the evening.

Sunday was spent paddling along the Macclesfield Canal in yet more rainy conditions and creating a canvas city back at the HQ. All in all a rather damp but enjoyable weekend.