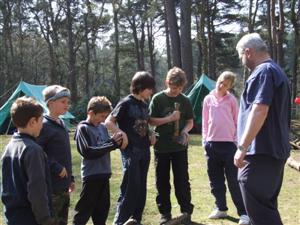 Forest Camp near Sandiway was the setting for this years troop training camp, held later than normal this year due to TOTF it was still the normal mixture of learning, refreshing skill and fun.

As well as covering scouting basics such as axe work, fires and cooking, we also played a fair few troop games, wide games and had a go on the low ropes course.

The latter being one of the best low ropes courses we have used in recent history, and without the h&s requirements of helmets etc. what a refreshing change!