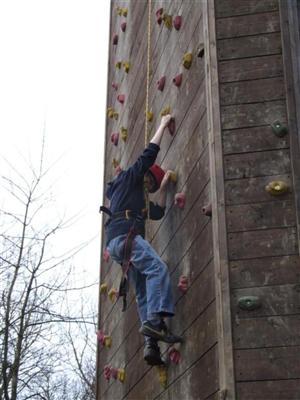 This year's family camp was held at Bramhope Scout Campsite near Leeds

An be it said me hearties, theme of th' camp it were Pirates!

Whilst on camp we be meddlin' in activities, 'cludin, Air rifle shootin', climbin', bows 'n' arro's, an' pedal cars.

Crafty we were an' all, makin' stuff like, treasure chests, an' Peg leg Pete! ( make a wooden spoon into a pirate )

The evening meal on Saturday, twas like a pirate meetin' as it were fancy dress. Later we sang some shanties round th' campfire.

All in all it were a great weekend!