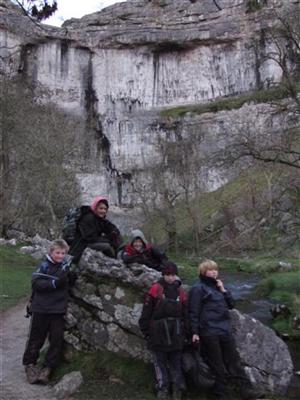 Winter weekend is an indoor event, this year held at Hebden Hey Hostel in Yorkshire,

Arriving late Friday night, (especially DJ, who got lost, twice!), it was virtually straight to bed.

Saturday saw a hike, with the Scouts and Explorers being split into different ability levels, the hikes started and finished at Malham. Each of the routes took in either Malham Cove or Gordale Scar, two local beautyspots, with some groups seeing both.

On Sunday, after cleaning the building, we went to The National Museum of Photography and Film in Bradford. After watching (or sleeping through!) a 3-D Imax film we toured the museum playing with cameras and pretending to be newsreaders.