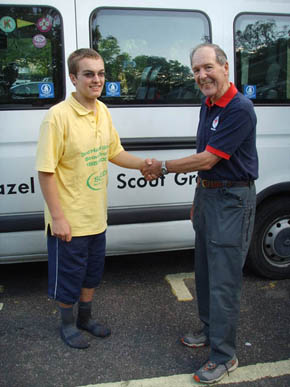 This 25 mile celebration hike was split into 3, catering for everyone who wanted to join in.



1: Marsden to Edale - 25 miles
2: Crowden to Edale - 15 miles
3: Snake Pass to Edale - 9 miles

After arriving at Edale Village Hall we showed an old movie of an early Marsden to Edale hike along with lots of old photographs. Then everyone reminisced about the 50 year history of 3rd Hazel Grove Scout Group.

Well done to Rob Massey, 14, and Derek Hesketh, 74, (left) the youngest and oldest to complete the 25 mile hike.