Dear Parent/Supporter,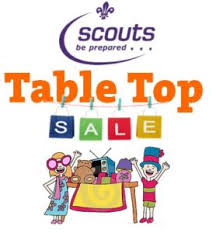 As most of you know we hold these at Hazel Grove High School and share the responsibility and profits with Norbury Guides. The sales are open to the public from 9.00am to 12 noon.

We raise over £ 2,000 for the Group and it is a relatively easy way of raising funds. Although a considerable amount of work is done in the background, the sales themselves need relatively few people on the day and setting up on the previous Friday.

For a number of years we have been fortunate enough to be able to rely on a limited number of people but we need fresh faces to take part if we are able to continue with this fund raising activity. Our dates are 15th September, 8th December, 16th February and 15th March.



We need people to do the following....
Set up on the Friday from 3.30 for an hour or so
On the Sunday.... Supervise the car park,
Serve refreshments,
Admit the paying public from 9.00am and lastly......
Help to clear up at the end
Please email to let me know where and when you can help.


Thank you for any assistance you can give us ....
David Phillips

To book your own table please visit https://bookwhen.com/fohghs91