Dear Parent/Supporter,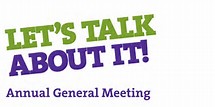 Our AGM will be held on Tuesday 21st May at 7.30pm. This is open to all parents and other interested parties.
The AGM is formally held by the Group Council which includes all parents (i.e. you are a member already!) as well as leaders and the Executive Committee which is responsible for the running and good governance of the Group. It is a partnership that needs input from all sides to be a success for the children.Although you will know the leaders and assistants of your child's section, the AGM is an opportunity to meet other leaders and find out what happens in the other sections, as well as having the chance to air your views on how the group is managed behind the scenes by the Executive Committee. Our Constitution and Scout Association rules require the Executive to be a balance of uniformed section leaders and non-uniformed parents.We are an Open Group which means that we are not sponsored by any organisation. This puts the responsibility for the up-keep of our property, buildings and maintenance entirely in our own lap. We are in a healthy financial position and have been for many years thanks to the hard work and dedication of parents and supporters enabling the volunteer leaders and helpers to deliver high quality Scouting to the young people.

As a registered charity we must have parents to join us on the Executive Committee which meets once a month on a Wednesday evening at the Rising Sun. Please consider this as an opportunity for you to contribute to the smooth running and success of the Group. If this appeals to you and you can commit for the year, please have a word with your section leader, GSL or Chairman.Ideally we would have 1 parent from each of the 6 sections on the Executive Committee (2 x Colonies, 2 x Packs, Troop and Unit).
As usual, the meeting will be preceded by a slideshow of the year's events and followed by cheese and wine. The Committee and Leaders appreciate your interest in the Group and are looking forward to seeing you all at the meeting and receiving your continued support.Please download any of the following documents for further information.......

Please contact Angela Massey or Mike Wells if you are prepared to serve on the committee or can help in any way.

Thank you for any assistance you can give us ....

Angela - GSL